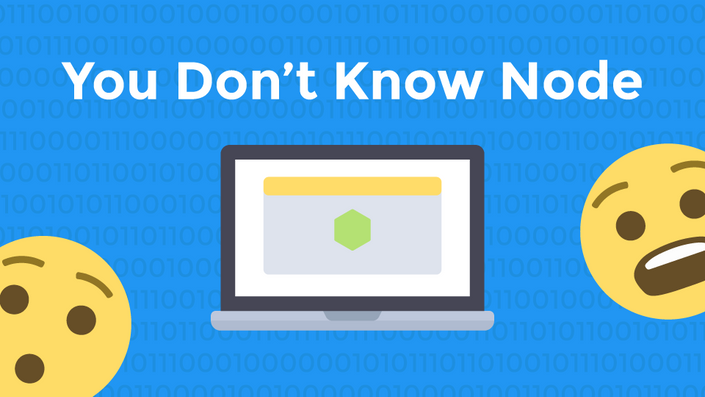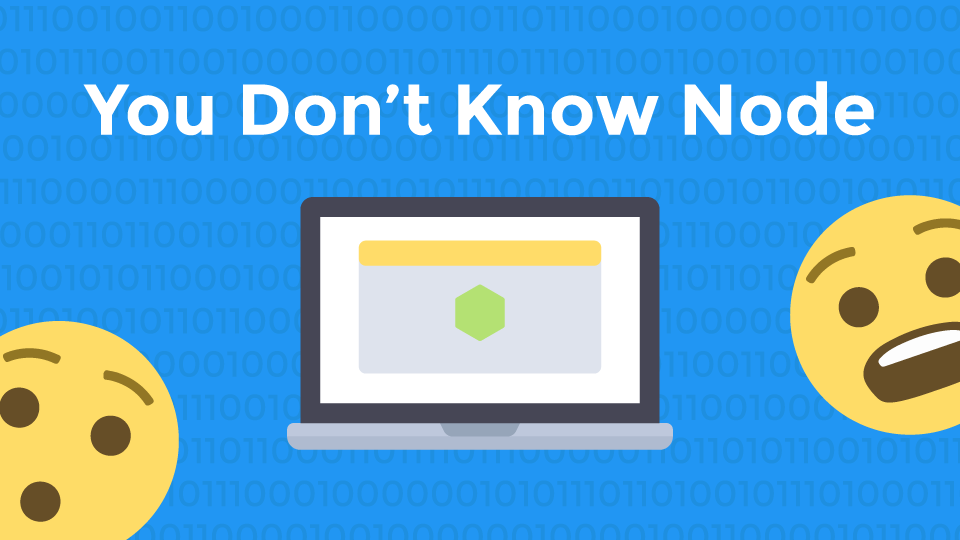 Do you use Node tools like Grunt, Gulp, or Webpack to build your front-end assets?
Do you use an HTTP server built with Express?
Do you generate code using Yeoman?
If so you may think you know Node. This is going to be hard to hear but, we're willing to bet you don't know Node like you think you do. But we can fix that.
Our free You Don't Know Node course is exactly what you need to build up your Node fundamentals.
Node.js is a fast and scalable web-oriented non-blocking I/O built on top of Google Chrome V8 engine. This course dives deep into the core mechanisms of the Node.js platform and some of its most interesting features.
We will brush-up on the core concept, which enables the non-blocking I/O. We will discuss streams and buffers, and/or effective ways to work with data. Then we'll have a crash course about event emitters. We will level up our knowledge by learning how to fork like a pro. We will also discuss AsyncWrap, Domain and uncaughtException. As if that wasn't enough we will also dive into to the core, and you'll learn how to write your own C++ addons.
If you are a geek like most of us, and new to Node, then you'd appreciate this course. You'll become more confident in the internals of Node.js and understand how the core fundamentals of Node operate.
This is the building of the foundation on which your coding will stand.
It's awesome. It's free. So what are you waiting for?
Enroll in this course now.
New courses available ONLY to our premium members. Become a premium member and get access to this course.

Start learning "You Don't Know Node" now!
Course Curriculum
Why Use Node.js?
Available in days
days after you enroll
Global and Process
Available in days
days after you enroll
Event Emitters
Available in days
days after you enroll
Your Instructor